Are you interested in being a part of the 4th of July Parade in the City of Brighton?  We are looking for energetic groups that highlight our great community. The first step is to register for the event…
You can register online here:
https://docs.google.com/a/brightonareafire.com/forms/d/e/1FAIpQLScyocOPplvVsP5whNG4uET6LyLddy8j7fTAGRUyrhMfsEVHZA/viewform
Or download this form and drop it off or mail it to 615 W. Grand River Ave., Brighton MI 48116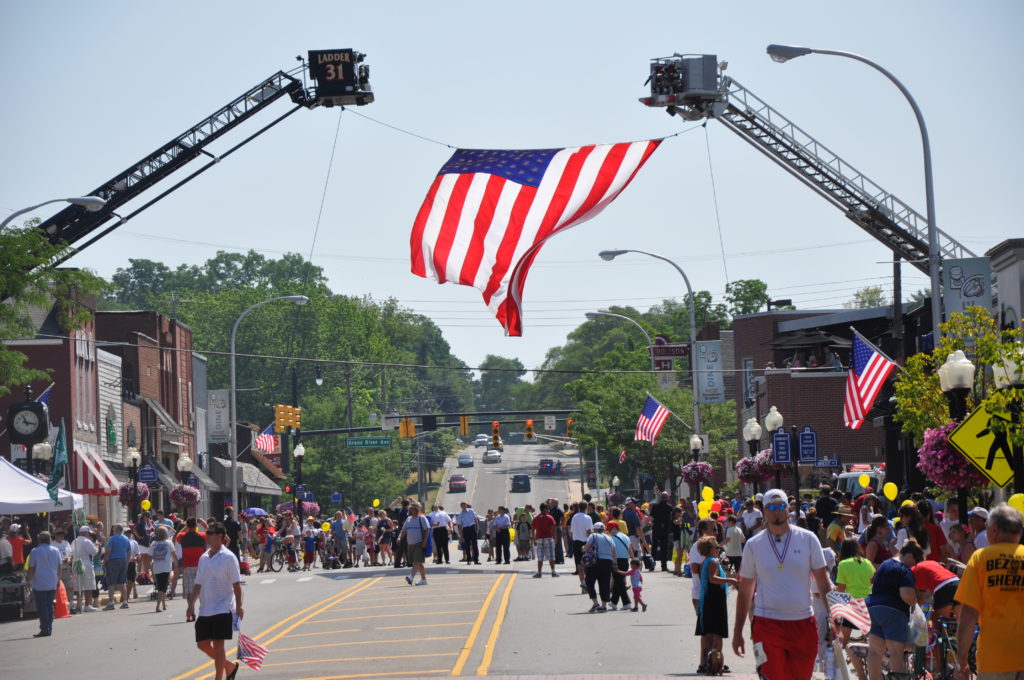 Parade Details:
Parade starts sharply at 10:00 am on Tuesday July 4th
The parade route starts at the BECC building located at Main Street and Church, then proceeds through downtown and ends at the Brighton High School
There are many things to do including the Hungry Duck race after the parade and kids love playing in Brighton's largest sprinkler which will be on Main Street at St. Paul at the end of the parade!  So make sure you bring a towel and bathing suit for the kids!

    Event Facebook page
Questions can be directed to Fire Chief Michael O'Brian at mobrian@brightonareafire.com or at 810-299-0024