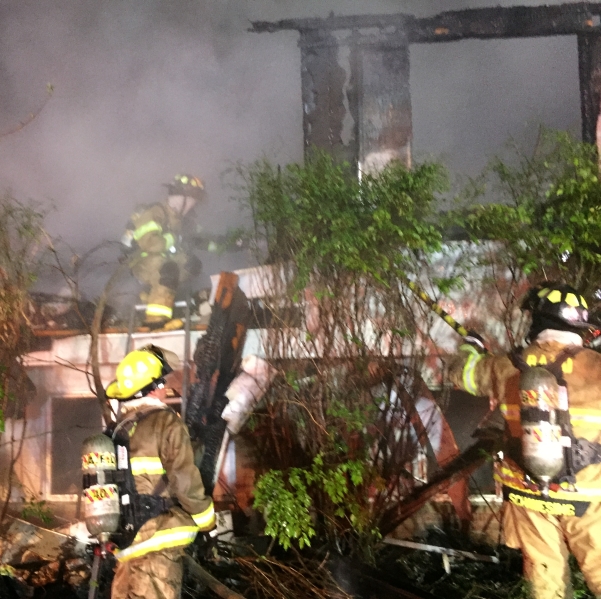 Emergency Response
The moment you call 9-1-1, our job begins. Whether it's a fire, medical incident, hazardous material incident, rescue situation, or natural disaster, we are trained and ready to respond. Brighton Fire has approximately 80 paid-on-call firefighters who handle approximately 1800 incidents each year.
Because medical incidents constitute the highest percentage of our emergency calls, each of our firefighters is certified as a Emergency First Responder and each of our vehicles is equipped with basic life support equipment.
All of our first responders have completed the highly-regarded and self-hosted Livingston County Fire Acadamy which is comprised of nearly 600 hours of lecture and practical evolution training that far exceeds the State of Michigan's minimum requirements.
Furthermore, we are committed to continuing education and our departent routinely logs more than 20,000 man-hours of training each year through continuing education – that's an average of over 220 hours per year per person.
Safety, Prevention and Public Education
A protected community begins with safety, prevention, and public educaiton. Take our word – as much as we love being able to call upon our training to remedy an emergency incident, we'd much rather not have to go on a call in the first place. As a result, fire prevention, public safety, and family emergency prepardeness is an ongoing goal of each and every one of our responders.  Below are just a few of our core safety, prevention, and public educaiton initiatives.
Free smoke alarm testing, installation, and training for all residents
Residential and commercial fire inspections
Infant and toddler car seat safety checks
Free public education events and station tours for any local school, church, or other organization
Regular CPR courses open to the community
Routine coverage at community events and sports games